2015
TESLA IS WORLD - WINNER 2015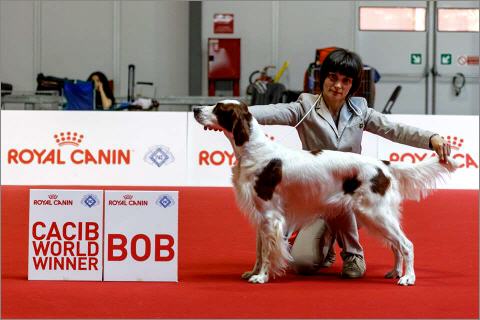 Redmore Bright Diamond Tesla is World Winner and BEST OF BREED at WDS in Milano
Judge: Barbati Abele (IT)
Tesla in the Mainring at WDS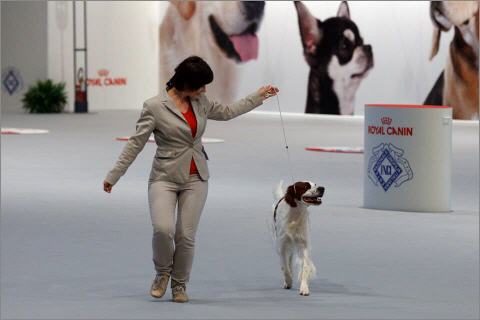 We are so proud and send our huge congratulation to Justyna and Tesla and Tomek
Very well done and thank you for showing Tesla!!!
_ _ _
13.06.2015 Redmore Debbie - Working Test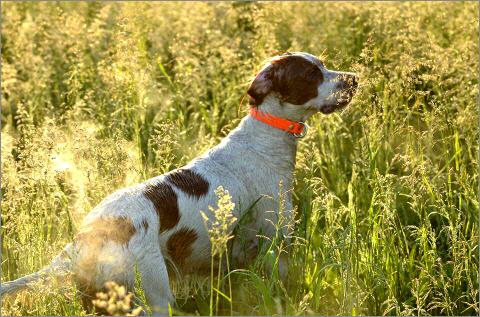 Luzi - 13.06.2015 Fantastic result for Debbie - KZV - CACT I. Cene, 217 b.
OMS Chrudim Mr. Josef Kratochvill u. Radek Zeman

Congratulation to Marketa and Debbie !!
_ _ _
Redmore Diamond Geezer Kane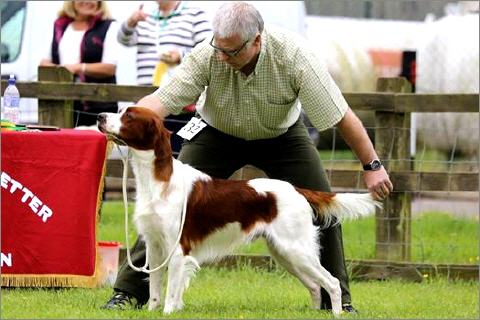 Kane has been shown at differt shows in U.K. and received some excellent result

15.6. IRWS Club Show 2nd in ND Judge: Mrs. Walker
07.6. Three Countries Agricultural Society 2nd in PGD Judge:
27.5. Staffordshire Country Show - 1st in PGD Judge: Christine Morgan
10.5. Birmingham National - 1st in UGD : Judg: Mrs. Stewart-Ritchie
26.4. Welks Show - 1st Place in very strong PGD - (out of 8)
Kane got his first Rosette !! Judge: Mrs. Karen Lockwood

Congratulation to Graham & Gill and Kane !!

Kane is Daddy.....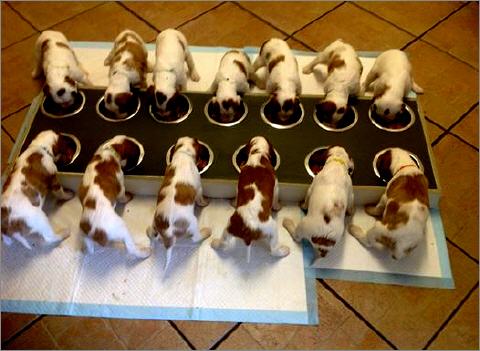 15.5. Welcome to 13 little Puppies at Casafelice IRWS, Gail and Ian Lamb
Puppies now 4 weeks and all puppies have new families - alle Welpen sind vergeben !!
_ _ _
7.6. Club Show Czechia Pointer / Setter
Redmore Debbie Exc. 1, CAC
Judge: Simona Svatonova
_ _ _
31.05.2015 Irse Setter Club Show Nederlands
Großartiger Erfolg und tolle Beschreibung bei der Clubshow in Holland
V1 - CAC - Bester Rüde und BOB
Judge Mrs. C. Paine (Australien)
Judge Mrs. M.A. Day (US)

Redmore Diamond Family Man - Jim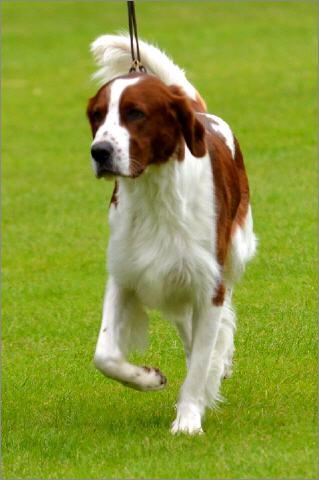 Congratulation to Marita, Heinz und JIM
_ _ _
16.05.2015 Pointig Dog Show Polen
Redmore Bright Diamond Tesla
Exc. 1, CAC, Club Winner, Best Female and BOB
Judge: Zlatko Jojkic (SRB)
_ _ _
10.05.2015 Europasiegerausstellung Dortmund
Redmore Diamond Family Man - Jim
war auf der Europasiegerschau in Dortmund
V1 - Anw. Dt. CH, RCAC, und R.CACIB
RI: Hr. Stefan Sinko, SI

Herzlichen Glückwunsch an Marita und Heinz
_ _ _
Redmore Debbie
11.4. Nat.Show Ostrava - Excellent 1, CAC, NW
04.5. Show Czechia Pointer & Setter Club, Exc 1. CAC
09.5. Dnespni Slezska Vystava, Exc 1, VT, KV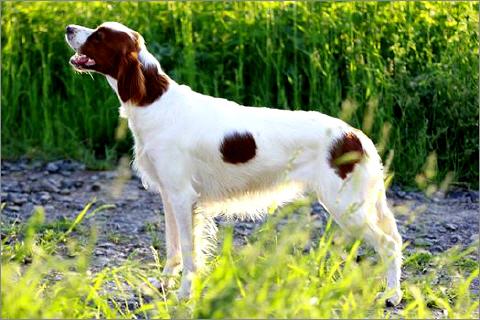 05.05.2015 Redmore Amy Sunny Moments
New Champion Confirmation from Slovenia for Amy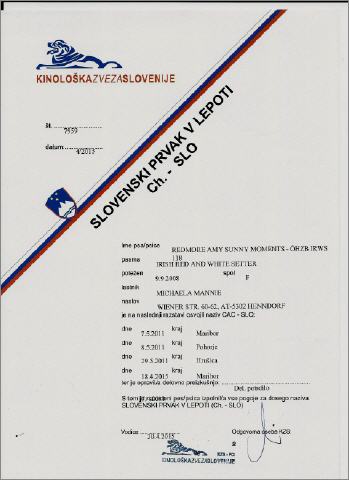 _ _ _
Redmore Bloomfield Melodie`s big Family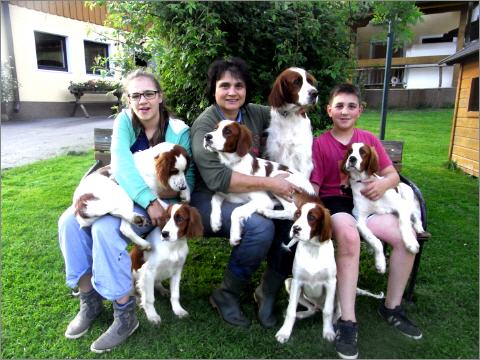 Im Zwinger von Seckau wartet noch ein Welpe auf sein neues Zuhause.
Informationen beim Züchter Peter Feldbaumer = peter.feldbaumer@aon.at
_ _ _

03.05.2015 - Redmore Doreen Mystical Lady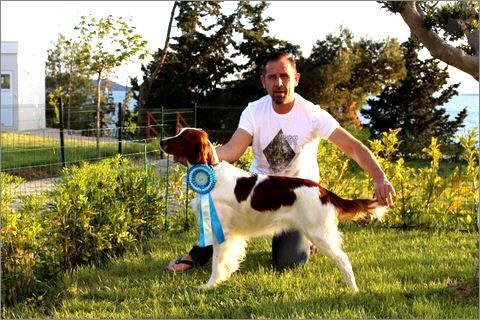 4 Days International Dog Shows in Kroatien - Zadar
Doreen Mystical Lady´s big success at a long weekend
30.4. Exc. 1, CAC, CACIB and BOB - Judge Milo Fury, HR
01.5. Exc. 1, CAC, CACIB and BOB - Judge Dorota Witkowska (PL)
03.5. Exc. 1, CAC, CACIB and BOB - Judge Frank Kane (GB)

Herzlichen Glückwunsch zum großen Erfolg
_ _ _

Puppies born in Finland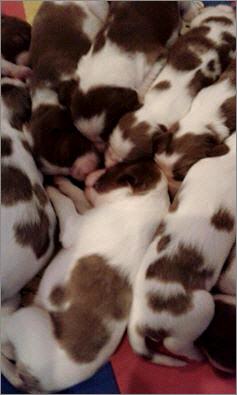 Redmore BB´Mystical Man "Brandon" & Redwhitesilk Eternal Joy "Lotta"

Puppies born 01.05.2015 - more information please find from breeder
Sanna Hiltunen, Haukipudas, Finland = sanna.marianne.hiltunen@gmail.com
_ _ _
18.04.2015 Int. Dog Show Maribor
Redmore Amy Sunny Moments
Exc. 1, CAC, CACIB and BOB and SLO CH
Judge: Mrs. Tatjana Urek
_ _ _
Redmore Diamond Flame - Evi im Feld
Großartige Prüfungserfolge von Redmore Diamond Flame Evi

14.03. JS LG Hessen-Pfalz-Saar PuS Verein mit 66 Punkten
18.04. JAP Gordonsetter Club im SG mit 11 Punkten
RI Petra Donner u. "Buchinger"
19.04. JAP Gordonsetter Club im SG mit 12 Punkten
RI Pino Zambelli u. Barbara Schnabel

Tolle Leistungen - wir gratulieren Fee und Evi ganz herzlich !!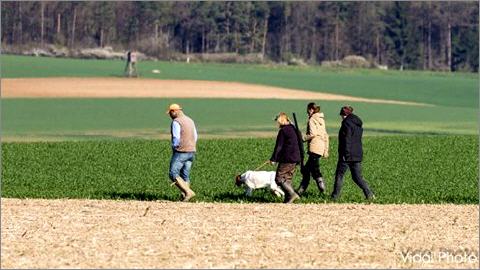 22.03.2015 Specialshow Leverkusen
Redmore Diamond Family Man - Jim
hatte einen großartigen Erfolg in Leverkusen
V1 - Anw. Dt. CH, CAC, LS Rhl. und BOB
RI: Fr. Weitl Gabriele, D
_ _ _
14.02.2015 - Happy Birthday and Happy Valentine
Wir gratulieren unserem C-Wurf zum 3. Geburtstag
und wünschen allen einen schönen Valentinstag ....
_ _ _
7.2.2015 - Int. Ausstellung Brno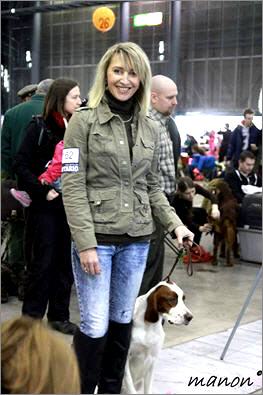 Big success at Int. Show Duo Cacib in Brno
Redmore Debbie Ecx. 1, CAC, and R.CACIB
Judge: Mr. Sramek
_ _ _
JAGD UND HUND in Dortmund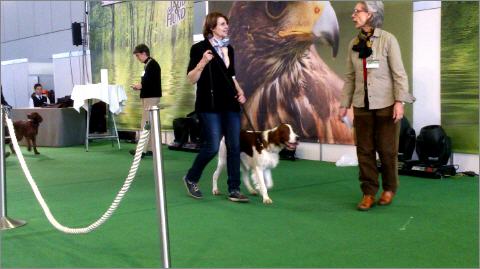 Jim war der Rassevertreter der IRWS auf Deutschlands größter Jagdausstellung in Dortmund
_ _ _
Wintergrüße von Soul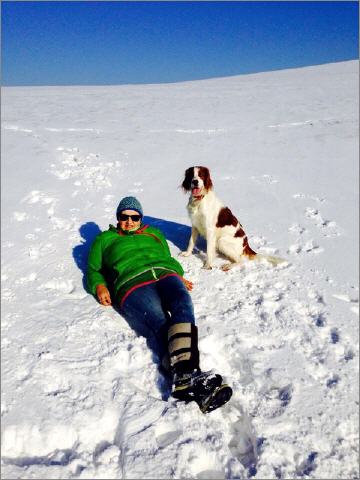 25.01.2015 Jagdausstellung in Saarbrücken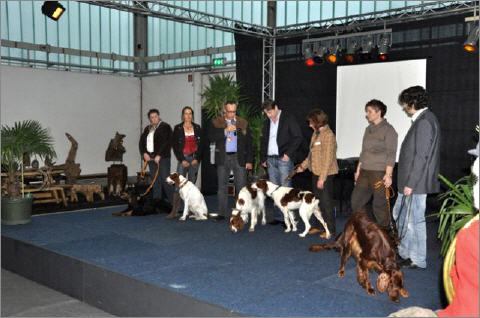 Evi vertritt die IRWS bei der Jagdausstellung in Saarbrücken
_ _ _
11. Jänner 2015 Landessiegerausstellung CAC Essen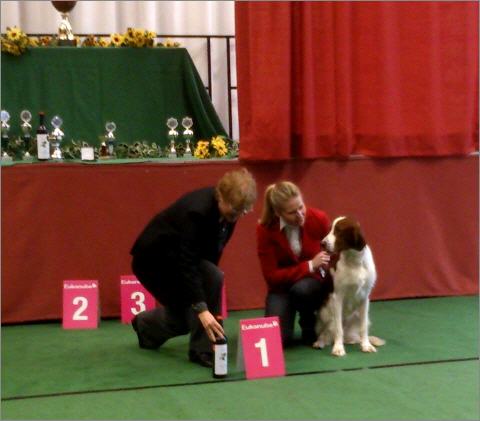 Redmore Diamond Family Man - Jim
erzielt einen großartigen Erfolg in Essen
Excellent 1, Landesjugendsieger, BOB und BIS II
Richte: Fr. Heike Dreißig
_ _ _